iProven Body Basal Thermometer BBT-113Ai
Clinically Accurate Basal Body Thermometer for Natural Family Planning — Use iProvens BBT to detect your ovulation pattern and pinpoint your fertile window. Special chip for accurate readings to 1/100th degree.

Reading in 60 seconds, faster than any other BBT — The ovulation thermometer has a small tip that warms up quicker and therefore delivers an accurate reading of your real body temperature faster.

Manually enter your temperature in any ovulation app — The iProven Basal Body Thermometer does not synchronize with an app, but you can manually enter your data in any ovulation app. Or download the chart and track print your cycle on paper!
View Digital Manual in .PDF
Watch the instruction video here
Not happy with your BBT-113Ai?
Frequently Asked Questions
The only thing a BBT has in common with a regular thermometer is checking body temperature. A regular thermometer will be able to determine this in a matter of seconds. The objective of a BBT, on the other hand, goes much further than simply checking body temperature. It helps to conceive or prevent a pregnancy by determining your fertile window based on your temperature. Fluctuations in your temperature give you insight into your cycle because your temperature will increase slightly after ovulation. The change is so small that it takes a very precise and accurate thermometer to detect i
No. The BBT can't connect via Bluetooth to your phone. However, you can manually transfer your temperature to any app or keep track of your on paper.
It is best to measure your temperature with the BBT thermometer around the same time every day. The most accurate will come from measuring before getting out of bed, right after waking up. Your body temperature will be at its lowest during this time.
Yes. The BBT thermometer is developed to track your basal body temperature. This can help you to understand your cycle and determine when you ovulate. This information can help you to increase your chances of conceiving or to avoid a pregnancy. A regular thermometer is not able to detect the smallest changes in your temperature that occur after ovulation. Only a BBT thermometer is. It's far more accurate and measures with two decimals. This allows you to determine the increase in your temperature needed to detect your ovulation.
A previous version of the BBT did have a backlit display. However, the backlit function caused a number of issues with the BBT. So we decided to remove this function to give you a more enjoyable experience.
Most Popular iProven Products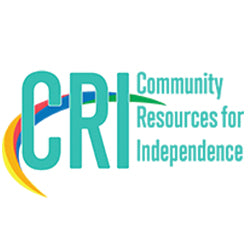 Community Resources for Independence
"After reaching out to iProven I felt relieved. They made the process and purchasing so simple. They helped us out on pricing and for being a non-profit. The thermometers were shipped and delivered within days! I would highly recommend this company to anyone. I am so glad we got a chance to work with them."
-Sarah Pettys from CRI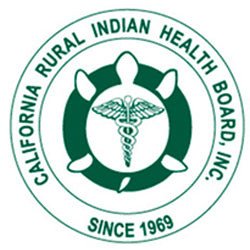 California Rural Indian Health Board Inc.
"Thank you again iProven for your patience from day one and for always keeping me aware of any changes, delivery status, shortages, etc. Your professional work ethics are superior. Such a pleasure working with you and your team!" 
-Michelle Thomas from CRIHB