Non Contact Thermometers give you a reading in 1 second. It's great to use on adults and kids. For babies we recommend using iProven Rectal Thermometers. Our Non Contact Thermometers automatically store up to 50 readings. The thermometers include an alarm function when fever is detected. Non Contact Thermometers allow you to check temperatures via the forehead, without touching it. This reduces the risk of cross-contamination. It's also calibrated to check the temperature of an object, bathwater or food. Thanks to extensive clinical testing, our medical non contact thermometers are proven to be accurate and reliable.
How to preform a measurement with a Non Contact Thermometer
Make sure thermometer has been in the same room as you or the object you want to measure for a while 
Aim the non contact thermometer at the middle of the forehead, above the eyebrows or at the object surface you want to check 
Make sure the non contact thermometer is at 2-6 inch distance 
Press on-button. The Non Contact Thermometer will do a self-test with all segments displayed for 2 seconds 
Press on-button again to start measurement and read the data 
Please note when using Non Contact Thermometers:
For best accuracy, the ambient temperature should be stable. 
Wait at least 1 second between consecutive measurements. After 5 consecutive measurements, wait at least 30 seconds. 
Do not use place the non contact thermometer in a place with very bright sunlight 
If it's not possible to perform a forehead measurement, you can aim at the ear
After a measurement, you will hear a signal which means the measurement has been completed. The target value of the measured temperature is displayed on the display, that will light up in green, yellow or red, depending on the temperature measured.
When the temperature is between 99.3'F - 100.4"F (37.4"C-38.0"C), it's yellow. This means your temperature is slightly elevated.
When the body temperature is above 100.4.F (38.1 'C), it's red. This means you have a fever. Please take good care of yourself or go visit a doctor 
Non Contact Thermometers for professional usage
The Non Contact Thermometers have a silent mode, so you can even check on your child while asleep! The iProven Non Contact Thermometer NCT-978 and Non Contact Thermometer NCT-336 are our professional Non Contact Thermometers for home, university, pediatrics, healthcare, pre-school , clinic and for entrance tracking.

You'll wonder how you ever did without it! Order our non contact thermometers today with peace of mind. We strive to deliver exactly what you need. If you're not 100% satisfied, you will get a hassle-free refund within 30 days from your purchase. No questions asked.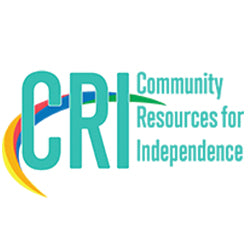 Community Resources for Independence
"After reaching out to iProven I felt relieved. They made the process and purchasing so simple. They helped us out on pricing and for being a non-profit. The thermometers were shipped and delivered within days! I would highly recommend this company to anyone. I am so glad we got a chance to work with them."
-Sarah Pettys from CRI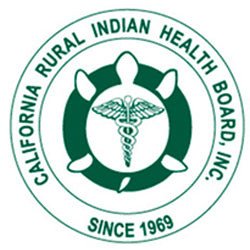 California Rural Indian Health Board Inc.
"Thank you again iProven for your patience from day one and for always keeping me aware of any changes, delivery status, shortages, etc. Your professional work ethics are superior. Such a pleasure working with you and your team!" 
-Michelle Thomas from CRIHB