Description
Oral Thermometer with Flexible Tip
The iProven Oral Thermometer with flexible tip gives a reliable result quickly. Oral thermometers are known for their superior accuracy. The DT-R1221A can be operated with just 1 button and the result is visible on the digital display within 10-20 seconds. It has a built-in fever indicator so you immediately know if you have a fever. The flexible tip makes it safe and comfortable for the entire family.
The DT-R1221A can also be used as a rectal thermometer, which makes measuring a newborn easier. Clean it under the tap with a bit of soap without a problem! Next to that, it comes with a free hard case for even better hygiene and safe storing.
Key benefits
Built-in fever indicator

Flexible tip for comfort

Waterproof for hygienic cleaning

Results in 10-20 seconds

Free hard-case storage

Batteries included


FDA-approved
>
Measure like a pro
If using orally, before you start measuring - keep your mouth closed for about a minute, and breathe through your nose only.

Begin by placing the thermometer where you'd like to measure. If using orally, make sure you place the tip of the thermometer to the right or the left of your tongue root. Measuring in these so-called "heat pockets" will give you the most reliable results.

Once you've placed the thermometer, click the button, and wait for the beep. 10 seconds, that's all it takes!

To keep the thermometer clean and hygienic, make sure to thoroughly clean before and after every use.
:) = Healthy temperature, <99.0ºF / <37.2ºC

: | = Elevated temperature, 99.1-99.9ºF / 37.3-37.7ºC

:( = Fever,> 100.0ºF /> 37.8ºC
Tip: consider using probe covers for clean and hygienic use!
Technical specifications
Measurement range: 32.0 - 42.9 ° C (89.6 - 109 ° F)

Measurement accuracy: ± 0.1 ° C (0.2 ° F) during at 35.5 - 42.0 ° C (95.9 - 107.6 ° F)

Min scale: 0.1 ° C / 0.1 ° F

Battery type: Alkaline

Weight: approximately 12g

Latex free
Standard Shipping
Free for orders of $10 or more
$2.75 for orders of less than $10
Arriving within 3 to 5 Business Days
Expedited Shipping
$10.90 for all orders
Arriving within 1 to 3 Business Days
Priority Shipping
$29.95 for all orders
Arriving within 2 Business Days
Our products are stored and shipped from our Colorado, Denver Fulfilment Center.
We understand that life gets in the way sometimes and you might change your mind. We won't take it personally. That's why every order with us is protected by our 100-day, no-questions-asked, money-back guarantee.
Yes, it's fast and accurate.
I compared accuracy with an older digital model and the "gold standard" mercury stick type, consisting of several trials over several days. There were no significant differences in readings among the three. The iProven was within the claimed + or - o.2 degrees F the vast majority of the time. These results are corroborated by a formal scientific study generally comparing digital vs mercury types I found by goggling.
And, yes, accurate readings are available in about 10 sec as claimed.
A final point: the clear plastic cover on the screen and button should be removed, as doing so does cut down on some of the glare in seeing the readings. This is not referenced in the accompanying instructions, but the Walgreen branded version does so.
Even at that, however, the button is still hard to push. Why has iProven not addressed this issue?
Great thermometer great price
I bought the 2 new ones because my son loved it for axillary temps for my baby granddaughter
It works just fine!
I've used it a couple of times, and it seems to be working just fine. A good price and a top rating are the reasons that I bought it.
iProven DTR-1221A Rectal & Oral Thermometer for Adults, Children and Babies - Waterproof - Flexible tip - Clinical Accuracy - Fast 10 second readings - Professional Medical Quality
Payment & Security
Payment methods
Your payment information is processed securely. We do not store credit card details nor have access to your credit card information.
---
Security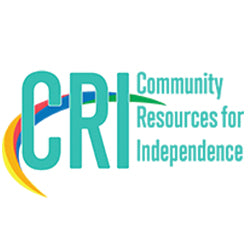 Community Resources for Independence
"After reaching out to iProven I felt relieved. They made the process and purchasing so simple. They helped us out on pricing and for being a non-profit. The thermometers were shipped and delivered within days! I would highly recommend this company to anyone. I am so glad we got a chance to work with them."
-Sarah Pettys from CRI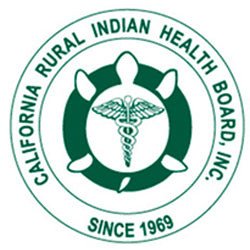 California Rural Indian Health Board Inc.
"Thank you again iProven for your patience from day one and for always keeping me aware of any changes, delivery status, shortages, etc. Your professional work ethics are superior. Such a pleasure working with you and your team!" 
-Michelle Thomas from CRIHB