Description
Contactless Thermometer
A Contactless Thermometer is the safest and most reliable way to check temperatures and avoid contamination. It has a built-in fever alarm, so you know within a second if you have a fever. There's no need to touch the forehead to get an accurate temperature indication. This makes it a safe and fast device to use for the entire family.
The iProven NCT-978 is calibrated to be accurate to +/- 0.5℉ at a distance of 0.4-2 inches. Thanks to extensive clinical testing, this Medical Contactless Thermometer is proven to be accurate and reliable.
Quick, Safe and Comfortable
Our Contactless Thermometer measures your temperature in 1-2 seconds. It's great to use on adults, children and babies. This Contactless Thermometer comes with a silent mode, so you can even check on your child while asleep! The iProven NCT-978 is our professional Non Contact Thermometer for home, university, pediatrics, healthcare, pre-school, clinic and entrance tracking.
Technical features
Alarm function when fever is detected
Measures temperature in 1 second
Switch between Fahrenheit and Celcius
Stores 50 last temperatures
Can be turned to mute
Included: 2 AA batteries and user manual

FDA-approved
Our Non Contact Thermometer is calibrated not only to measure a fever via the forehead. It also gives accurate temperature measurements of a bath, room, bottle or food temperature. You'll wonder how you ever did without it!
Order Today
Order your Contactless Thermometer, with peace of mind, today! We strive to deliver exactly what you need. If you are not completely satisfied, you will get a 100% hassle-free refund within 100 days of your purchase. No questions asked!
Standard Shipping
Free for orders of $10 or more
$2.75 for orders of less than $10
Arriving within 3 to 5 Business Days
Expedited Shipping
$10.90 for all orders
Arriving within 1 to 3 Business Days
Priority Shipping
$29.95 for all orders
Arriving within 2 Business Days
Our products are stored and shipped from our Colorado, Denver Fulfilment Center.
We understand that life gets in the way sometimes and you might change your mind. We won't take it personally. That's why every order with us is protected by our 100-day, no-questions-asked, money-back guarantee.
Hello Anna,
Thanks for your feedback and we do apologize for what happened. Our team already arranged a replacement order which is now enroute and should be delivered on January 15.
For some reason, the first package was returned because of it was tagged as insufficient address.
Again, we apologize for the inconvenience.
Have a great day!
Mia
iProven Customer Support
It is a gift and haven't received
I got one for me last year and my daughter said she wanted one just like mine. She has had others that she was not happy with. So this one is a gift to her.
Thermometer
Love this. So far easy to use! Thank you.
Still learning about it. Wish the instruction book was larger though.
Payment & Security
Payment methods
Your payment information is processed securely. We do not store credit card details nor have access to your credit card information.
---
Security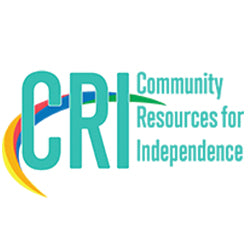 Community Resources for Independence
"After reaching out to iProven I felt relieved. They made the process and purchasing so simple. They helped us out on pricing and for being a non-profit. The thermometers were shipped and delivered within days! I would highly recommend this company to anyone. I am so glad we got a chance to work with them."
-Sarah Pettys from CRI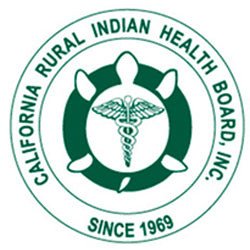 California Rural Indian Health Board Inc.
"Thank you again iProven for your patience from day one and for always keeping me aware of any changes, delivery status, shortages, etc. Your professional work ethics are superior. Such a pleasure working with you and your team!" 
-Michelle Thomas from CRIHB