Need Healthcare Products for your business?
When you contact us for a business order we personally guide you through the process.
From small orders to large shipments, everything is possible. To speed up the process, add all your requirements in the contact form for a free quotation.

Why should I choose iProven over other brands?
✓ Personal Account Manager
✓ All Private Labeling Options
✓ Medical Devices ISO 13485
✓ Worldwide Shipping
Yes, I want to get in touch!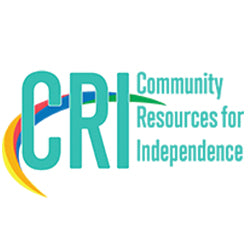 Community Resources for Independence
"After reaching out to iProven I felt relieved. They made the process and purchasing so simple. They helped us out on pricing and for being a non-profit. The thermometers were shipped and delivered within days! I would highly recommend this company to anyone. I am so glad we got a chance to work with them."
-Sarah Pettys from CRI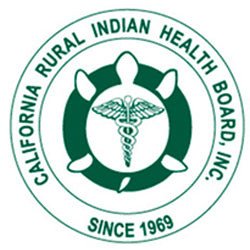 California Rural Indian Health Board Inc.
"Thank you again iProven for your patience from day one and for always keeping me aware of any changes, delivery status, shortages, etc. Your professional work ethics are superior. Such a pleasure working with you and your team!" 
-Michelle Thomas from CRIHB
About Private Label and Co-branding with iProven
FIGS approached iProven for a batch of 10,000 premium-quality oximeters. They had the awesome idea to give away an oximeter with every order on their website. They let us know that they would like to include both their logo and the iProven logo on the device, manual, and packaging.
We helped FIGS throughout the entire process, from manufacturing to delivery at FIGS' doorstep. [Read on]

Would you like to partner up with us too? Don't hesitate to share your Private label /Co branding ideas and wishes with us - everything is possible!
Share Private Label Request
We will personally guide you through the whole process until you are satisfied.
What will happen after filling in the contact form? After you have filled in the contact form, you are connected with your Personal Account Manager at iProven. We will get in touch with you by email or by (video) call.
Why should I choose iProven Health Products?
✓ Original Design Manufactured
✓ Free Detailed Instructional Manuals & Videos
✓ FDA Approved Products Only
We shipped over 3.500.000 orders worldwide.
High-quality products and empowering information still define the success of our company.
After our success in the thermometer market, products in new branches were launched: our Blood Pressure Monitors, Pulse Oximeters & TTC products are helping people all over the world understand their medical condition. At iProven R&D we are continuously improving and updating our products to meet the latest technology standards in our markets.
We are proud to be mentioned by some of USA's biggest blogs & articles.
Yes, I want a free quotation!
Frequently Asked Questions
Do you ship overseas?
Yes we ship all over the world.
What shipping carriers do you use?
We are partnered with FedEx, DHL, UPS & USPS.
How long will the shipment take?
This depends on the order quantity. Roughly 2-5 days for <2000 units in USA
What are your shipping methods?
Expedited Shipping, Priority Shipping & Economy International
Where are your products being stored?
New York, Denver, Houston & Vegas

What's inside the box of iProven products?
Our products come with an instruction manual, quick start guide and a 365-day-extra-warranty card. Some products come with soft/hard storage casings.

How many unique products does iProven have?
23+ Thermometers
7+ Blood Pressure Monitors
6+ Pulse Oximeters
6+ Fertility Products
Where do you sell your products?
On iProven.com Amazon, Walmart and Ebay

For how long does iProven exist?
Since 2013. Our story is on the about us page.

How many people are working at iProven?
40+ Worldwide (USA, Netherlands, Philippines, China & Israël)

In how many countries are you operating?
We are operating in 237 countries and regions

How many products have you sold?
Over 7.500.000 units in total
With who will I be in close contact?
You will be in close contact with our B2B Account manager and Inventory Planner.

Can I have a video call with you?
Yes of course! Fill in the contact form and we will arrange a video call.