iProven Wrist Blood Pressure Monitor BPM-337
Easy to use - Press the button on the digital wrist blood pressure monitor and receive your results within 30 seconds.

Accurate if used correctly - The BPM-337 is hypersensitive to be able to measure blood pressure via the wrist. Read the do's and don'ts with care for the best, most accurate result.

Colored BP level indicator - The colored indicator on the side shows which blood pressure level your measurement falls into. This indicator follows the categories recognized by the American Heart Association.
View Digital Manual in .PDF
Watch the instruction video here
Not happy with your BPM-337?
Frequently Asked Questions
Press and hold the "set" button when the device is off. Press "mem" to change the number. Press "set" shortly to jump to the next number to set (hours - minutes - month - day - year).
When the screen is off, press the "mem" button shortly. After your last taken measurement shows up, you can both use the mem and the set buttons to scroll back and forth through your past readings. To exit the memory mode and turn off the device, wait a couple of minutes or press the start/stop button.
Put the BPM on your left wrist with the screen on the inside of the wrist. Fasten the strap (not too tight) and keep a finger width between the strap and your wrist bone. Hold your hand up, with the device at the same height as your heart. Now you can press the button and measure.
Being active right before measuring can influence your readings. If you always sit calm for 5 minutes before measuring, you will have a secure baseline for your measurements. Not doing this will result in an inaccurate measurement.
Resting your elbow on the table and holding the BPM at heart level will give you the most accurate result. If you rest your hand on the table, blood will flow towards it and add more pressure. Holding your hand above your shoulder makes blood flow away from your hand and the cuff. This lowers the blood pressure in your wrist as a result. This causes an inaccurate reading.
Crossing your legs can heighten your blood pressure significantly. It's best to keep both feet on the ground while measuring for the most accurate result.
Most Popular iProven Products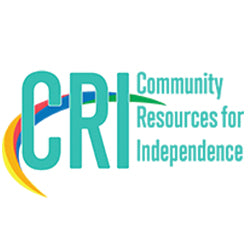 Community Resources for Independence
"After reaching out to iProven I felt relieved. They made the process and purchasing so simple. They helped us out on pricing and for being a non-profit. The thermometers were shipped and delivered within days! I would highly recommend this company to anyone. I am so glad we got a chance to work with them."
-Sarah Pettys from CRI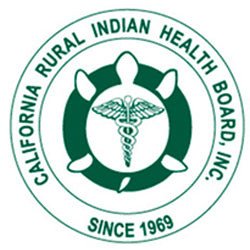 California Rural Indian Health Board Inc.
"Thank you again iProven for your patience from day one and for always keeping me aware of any changes, delivery status, shortages, etc. Your professional work ethics are superior. Such a pleasure working with you and your team!" 
-Michelle Thomas from CRIHB