Purpose
The purpose of this Privacy Policy is to describe how WWW.IPROVEN.COM, a wholly owned subsidiary of Masena Invest BV ("IPROVEN," "Our," "We" or "Us") collects, uses and shares Personally Identifiable Information ("PII"). PII, as described in US privacy law and information security, is information that can be used on its own or with other information to identify, contact, or locate a single person, or to identify an individual in context in connection with our smartphone application ("App"). Please read our Privacy Policy carefully to get a clear understanding of how we collect, use, protect or otherwise handle your Personally Identifiable Information in accordance with our App.
Terms of Use
Please note that your use of our App, including our collection and use of your personal information, is also subject to our Terms and Conditions also contained on this page. Please read this Notice carefully to understand what we do. This Privacy Policy applies only to information we collect at and through the App.
If you do not understand any aspects of our Privacy Policy, please feel free to Contact Us as described at the end of this Policy. By checking the box below and accessing this Service, you agree to all terms contained within this Privacy Policy.
Personally Identifiable Information Collected
When registering to use our App, you may be asked to enter your name, e-mail address, birthdate, and gender, otherwise referred to as Personally Identifiable Information. You may also be asked to enter your contact telephone number.
When Personally Identifiable Information is Collected
We collect Personally Identifiable Information from you when you register to use Our App.
How do we use your information?
By checking the box below and accessing this Service, you agree that We may use your Personally Identifiable Information we collect from you when you register in the following ways:
To allow us to better service you in responding to your customer service requests;

To quickly process your transactions and

To ask for ratings and reviews of services or products,

To provide you with promotional offers.
Third-party Disclosure
By inserting a 3rd party pin code you agree that your health data, specifically temperature and blood pressure measurements, will be transmitted directly to the 3rd party provider that you authorized us to provide your information to when completing the registration for the App. The transmission will be accomplished by using cloud-based technology. This data is not accessible by us and is not stored on our server or software.
Other than your 3rd  party provider that you authorized us to provide your information to, we do not sell, trade, or otherwise transfer to outside parties your temperature or blood pressure information, or you Personally Identifiable Information.
Changes to Our Privacy Policy
Our Privacy Policy may change from time to time. We will not reduce your rights under this Privacy Policy without your consent in accordance with applicable law. We will post any Privacy Policy changes in the About Us section in the App and, if the changes are significant, we will provide a more prominent notice (including, for certain services, e-mail notification of Privacy Policy changes).
COPPA (Children Online Privacy Protection Act)
The collection of the Personally Identifiable Information of children under the age of 13 years old is controlled by the Children's Online Privacy Protection Act (COPPA). The Federal Trade Commission, enforces the COPPA Rule, which details the rules that operators of websites and online services must comply with to protect children's privacy and safety online.
We do not market to children under the age of 18 (eighteen) years of age. [Under 18 should require parental consent]. If you are under 18 years of age, you must have the consent of your parent to register for this App.  
Fair Information Practices
The Fair Information Practices Principles form the backbone of privacy law in the United States and the concepts they include have played a significant role in the development of data protection laws around the world. Understanding the Fair Information Practice Principles and how they should be implemented is critical to comply with the various privacy laws that protect personal information.
In order to comply with Fair Information Practices we will take the following responsive action, should a data breach occur:
We will notify you via e-mail within 1 (one) business day of discovery of any data breach.
Security of Your Information
We use physical, technical and administrative security measures and safeguards to protect the confidentiality and security of your Personally Identifiable Information and all of your information. The Internet is not a guaranteed secure environment. We cannot guarantee, ensure, or warrant the security of any information you transmit to us. There is no guarantee that information may not be accessed, disclosed, altered, or destroyed by breach of any of our physical, technical, or managerial safeguards.  By checking the box below and accessing this Service, you agree that it is your sole responsibility to protect the security of your login information. Please note that e-mails and other communications you send to us through Our App are not encrypted.
We collect your e-mail address in order to:
Send information, respond to inquiries, and/or other requests or questions; and

Market to our mailing list or continue to send e-mails to our customers after the original transaction has occurred.
CAN SPAM Act
The Controlling the Assault of Non-Solicited Pornography and Marketing Act of 2003 ("CAN-SPAM Act") is a United States federal law that sets the rules for commercial e-mail, establishes requirements for commercial messages, gives recipients the right to have e-mails stopped from being sent to them, and spells out tough penalties for violations.
In Accordance with CANSPAM, We Agree to the following:
Not use false or misleading subjects or e-mail addresses;

Identify the message as an advertisement in some reasonable way;

Include the physical address of our business or site headquarters;

Monitor third-party e-mail marketing services for compliance, if one is used;

Honor opt-out/unsubscribe requests quickly; and

Allow users to unsubscribe by using the link at the bottom of each e-mail.
If at any time you would like to unsubscribe from receiving future e-mails, you can follow the instructions at the bottom of each e-mail and we will promptly remove you from ALL correspondence.
Transfer of Information in the Event of Sale or Change of Control
By checking the box below and accessing this App, you agree that if the ownership of all or substantially all of our business changes or we otherwise transfer assets relating to our business or the App to a third party by, without limitation, sale, merger, acquisition, bankruptcy proceeding or otherwise, we may transfer or sell your personal information to the new owner. In such a case, unless permitted otherwise by applicable law, your Personally Identifiable Information or other information would remain subject to the terms of the applicable Privacy Policy unless you agree differently.
Contacting Us
If there are any questions regarding this Privacy Policy, you may contact us using the information below.
Last Edited on 02-10-2020
Most Popular iProven Products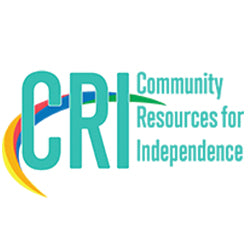 Community Resources for Independence
"After reaching out to iProven I felt relieved. They made the process and purchasing so simple. They helped us out on pricing and for being a non-profit. The thermometers were shipped and delivered within days! I would highly recommend this company to anyone. I am so glad we got a chance to work with them."
-Sarah Pettys from CRI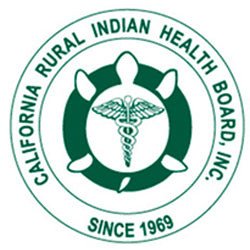 California Rural Indian Health Board Inc.
"Thank you again iProven for your patience from day one and for always keeping me aware of any changes, delivery status, shortages, etc. Your professional work ethics are superior. Such a pleasure working with you and your team!" 
-Michelle Thomas from CRIHB