Description
Thermometer Suitable for pets
Even our pets get sick sometimes. Just like humans, dogs can get a fever when they are sick. Having a sick dog is kind of tricky because detecting a fever is more difficult than detecting one in your kids. What makes it tricky is that dogs naturally have a higher body temperature. For a dog, a normal temperature lies between 101℉ and 102.5℉. A normal temperature for us lies between 97.6℉ to 99.6℉.
Comfortable and fast
Having a thermometer around that you only use for your dog is essential. We designed our thermometer to be convenient to use. It has a flexible tip so that measuring your pet's temperature is as comfortable as possible.
The thermometer only takes 20 seconds to give a temperature. You don't have to wait and worry and it's a quick and painless experience for your pet. The thermometer is FDA-approved.
Waterproof for more hygiene
It's important to clean your thermometer after every use. The DT-K117A-US-WG is waterproof and easy to clean, making it less of a nuisance. You can use probe covers for extra hygiene. This also reduces the risk of spreading germs.
Our DT-K117A won't let you down. Why wait?
Standard Shipping
Free for orders of $10 or more
$2.75 for orders of less than $10
Arriving within 3 to 5 Business Days
Expedited Shipping
$10.90 for all orders
Arriving within 1 to 3 Business Days
Priority Shipping
$29.95 for all orders
Arriving within 2 Business Days
Our products are stored and shipped from our Colorado, Denver Fulfilment Center.
We understand that life gets in the way sometimes and you might change your mind. We won't take it personally. That's why every order with us is protected by our 100-day, no-questions-asked, money-back guarantee.
Sloooowww shipping
I still haven't received it!!!!!
Good day!
I just saw your review and it is clear that we failed to meet your expectations.
I truly apologize about this. I'd love it if you would give me the opportunity to make it right with you.
Our customer support team communicated to your concern via email and we are just waiting for your reply.
I appreciate your time as we sort this up for you. Please stay safe and healthy.
Arvie
iProven Support
Pet thermometer
Just takes a little longer. Otherwise works great!
iProven Pet Thermometer for Accurate Fever Detection - Suitable for Cats/Dogs - Waterproof Pet Thermometer - DT-K117A 2020
iProven Pet Thermometer for Accurate Fever Detection - Suitable for Cats/Dogs - Waterproof Pet Thermometer - DT-K117A 2020
The package was stuck in Denver for 5days prior to finally getting shipped.
Payment & Security
Payment methods
Your payment information is processed securely. We do not store credit card details nor have access to your credit card information.
---
Security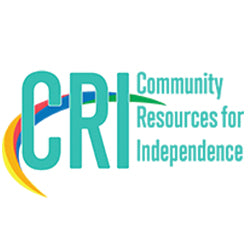 Community Resources for Independence
"After reaching out to iProven I felt relieved. They made the process and purchasing so simple. They helped us out on pricing and for being a non-profit. The thermometers were shipped and delivered within days! I would highly recommend this company to anyone. I am so glad we got a chance to work with them."
-Sarah Pettys from CRI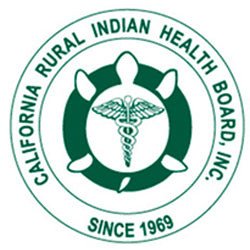 California Rural Indian Health Board Inc.
"Thank you again iProven for your patience from day one and for always keeping me aware of any changes, delivery status, shortages, etc. Your professional work ethics are superior. Such a pleasure working with you and your team!" 
-Michelle Thomas from CRIHB