Description
Basal Thermometer: Get Grip On Family Planning
The basal thermometer is your must-have tool during your Natural Family Planning adventure. It can be an exciting, yet overwhelming time. Whether you are trying to conceive, preventing pregnancy, or just wanting to learn more about your natural cycle - finding a high-quality and accurate basal thermometer that delivers consistent, trustworthy measurements of your basal body temperature can be a real challenge. That's why we've created the BBT-113 Ai. And don't just take our word for it. The BBT-113 Ai, FDA approved for accuracy and safety, has been chosen as the #1 basal thermometer by Mom Loves Best! 
Ovulation detection and fertility tracking with utmost precision
Our basal thermometer is equipped with precision-engineered technology that will allow you to measure your basal body temperature with 1/100th accuracy every morning. With so much riding on the accuracy and reliability of your ovulation tracking, only the highest accuracy will do!
Additional benefits that will make you fall in love with our Basal Thermometer
No More Waking Up Your Partner - The BBT-113 Ai is equipped to make an extra soft and quiet sound when your temperature is done measuring. So quiet that your partner will be able to keep dreaming away next to you. 
Memory Function - No need to worry if you sleepily forgot to write down yesterday's measurement. With the built-in memory function, you'll be able to recall the temperature that was taken last. 
Switch Between Fahrenheit and Celsius - Easily switch between Celsius and Fahrenheit by pressing and holding the ON/OFF button until the word "set" appears (You will briefly see LAST - simply ignore this and keep holding). Once you see the C or the F blinking, press the button again shortly to switch between modes and let the thermometer turn off by itself.
What's Included?
Body Basal Thermometer 

Clear, hard case for storing 

2x battery (Type LR41)

Instruction manual 

1-year extra warranty card
Our Guarantee
We understand that life gets in the way sometimes and you might change your mind. We won't take it personally. That's why every order with us is protected by our 100-day, no-questions-asked, money-back guarantee. 
Any questions or concerns? Our customer support team is here and ready to help!  
Call us: 855-700-166 (Mo - Fr: 3 PM - 6 PM PST)
Or drop us a line at support@iproven.com
Standard Shipping
Free for orders of $10 or more
$2.75 for orders of less than $10
Arriving within 3 to 5 Business Days
Expedited Shipping
$10.90 for all orders
Arriving within 1 to 3 Business Days
Priority Shipping
$29.95 for all orders
Arriving within 2 Business Days
Our products are stored and shipped from our Colorado, Denver Fulfilment Center.
We understand that life gets in the way sometimes and you might change your mind. We won't take it personally. That's why every order with us is protected by our 100-day, no-questions-asked, money-back guarantee.
Thank you for everything
Thank you for everything. Safe fast and useful :)
Beep Still Pretty Audible, Otherwise Good
I was looking for a BBT that wouldn't wake up my husband - and while I do wish the beep was EVEN softer, this does work when I wrap the end in my quilt while taking my temp. It does take a little while to get to temp, but I appreciate that it hols the last temp too!
Perhaps I got a defunct one?
I really like this thermometer, but it doesn't always beep. At first, I thought that I was falling back asleep and I missed the beeps, but then it started to beep after a couple of days. Now, the beeping is hit or miss, which is really unfortunate as I need the beeps to tell me when it's done measuring. If it beeped consistently, I would be perfectly pleased!
iProven BBT-113Ai Basal Thermometer - 0.01 Clinical Accuracy - Ovulation Tracking - Extra Soft Beep - Measure Real Body Temperature
Good day!
I just saw your review and it is clear that we failed to meet your expectations.
I truly apologize about this. I'd love it if you would give me the opportunity to make it right with you.
Our customer support team communicated to your concern via email and we are just waiting for your reply.
I appreciate your time as we sort this up for you. Please stay safe and healthy.
Arvie
iProven Support
Just as Described
Works exactly like I assumed it would. Beeps are soft. Remembers the last temperature taken. Only thing that would make it better is back lighting as I use this every morning when I wake up. Curious how long the battery will last.
Payment & Security
Payment methods
Your payment information is processed securely. We do not store credit card details nor have access to your credit card information.
---
Security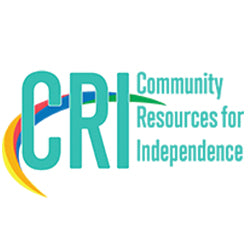 Community Resources for Independence
"After reaching out to iProven I felt relieved. They made the process and purchasing so simple. They helped us out on pricing and for being a non-profit. The thermometers were shipped and delivered within days! I would highly recommend this company to anyone. I am so glad we got a chance to work with them."
-Sarah Pettys from CRI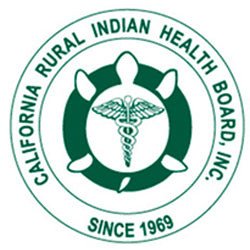 California Rural Indian Health Board Inc.
"Thank you again iProven for your patience from day one and for always keeping me aware of any changes, delivery status, shortages, etc. Your professional work ethics are superior. Such a pleasure working with you and your team!" 
-Michelle Thomas from CRIHB