Description
Non Contact Infrared Thermometer with Clinical Accuracy

Temperature checking at a distance has never been more accurate. With iProven's No-Touch Infrared Thermometer, temperature checking becomes a pain-free experience for your sick loved one. The iProven NCT-336BL is calibrated to be accurate to +/- 0.5℉ at a distance of 2-6 inches. Point at the forehead and know your temperature in just 1 second.

Extra Features

STURDY AND RELIABLE - This thermometer has a sturdy design and gives you reliable results, over and over again. A thermometer you can count on!
ALL-IN-ONE - This thermometer not only measures your body temp. It has also been calibrated to measure the temperature of an object or room.
NO MORE GUESSWORK - The display and the alarm warn you when your temperature is elevated (yellow) and when a fever is at play (red). Leaving out all the guesswork!

For Professional Usage
The iProven NCT-336BL is our professional Non Contact Thermometer for home, university, pediatrics, healthcare, pre-school , clinic and for entrance tracking. This thermometer is a device you can rely on. The design is so sturdy, and the results are so consistent, you can count on it.
iProven's No-Touch Infrared Thermometer NCT-336 Black
✔ Head and Object Mode
✔ Intelligent Fever Indication System
✔ Memory Storages for up to 50 temperatures
✔ Switch between Fahrenheit and Celsius
✔ Instruction Manual and box packaging included
✔ FDA-approved

Order Today
Order our thermometer today with peace of mind. We strive to deliver exactly what you need. If you're not completely satisfied, you will get a 100% full hassle-free refund within 100 days from your purchase. No questions asked.
Standard Shipping
Free for orders of $10 or more
$2.75 for orders of less than $10
Arriving within 3 to 5 Business Days
Expedited Shipping
$10.90 for all orders
Arriving within 1 to 3 Business Days
Priority Shipping
$29.95 for all orders
Arriving within 2 Business Days
Our products are stored and shipped from our Colorado, Denver Fulfilment Center.
We understand that life gets in the way sometimes and you might change your mind. We won't take it personally. That's why every order with us is protected by our 100-day, no-questions-asked, money-back guarantee.
Replacement was quick andnsimple
Our thermometer went out I contacted customer service and they replaced it with no hassle
I love my iProvenNCT-336
Thanks for making an accurate, easy to use , non contact, reads in one second, hand held non contact thermometer. I purchased 2 iProven NCT-336 . Works great for home and office.
iProven NCT-336 Non Contact Infrared Thermometer - Safe and Hygienic - Accurate 1 second readings - With Infrared Thermometer Technology - Sturdy and Reliable
Proven
I changed the batteries because when I turned on the machine it's dates body low Fahrenheit. So I changed the batteries and put in new batteries and it says the same thing when I turn on the machine. Is that correct. It reads body low please reply Fahrenheit
Hi Era,
Thank you for your rating. We have reached out to you via email, i hope that you will get back to us soon.
Regards,
iProvèn | Customer Support
I do not have the thermometer yet
I don't have the thermometer yet
Payment & Security
Payment methods
Your payment information is processed securely. We do not store credit card details nor have access to your credit card information.
---
Security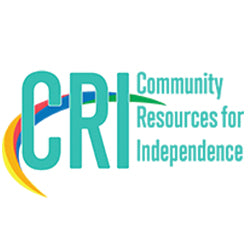 Community Resources for Independence
"After reaching out to iProven I felt relieved. They made the process and purchasing so simple. They helped us out on pricing and for being a non-profit. The thermometers were shipped and delivered within days! I would highly recommend this company to anyone. I am so glad we got a chance to work with them."
-Sarah Pettys from CRI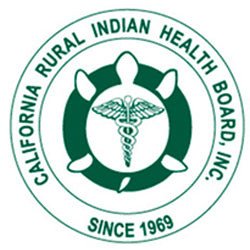 California Rural Indian Health Board Inc.
"Thank you again iProven for your patience from day one and for always keeping me aware of any changes, delivery status, shortages, etc. Your professional work ethics are superior. Such a pleasure working with you and your team!" 
-Michelle Thomas from CRIHB