Description
Pulse Oximeter with OLED Display
This Pulse Oximeter is a small device designed to help you to gain insights into your vitality. The OXI-33 by iProven quickly measures the oxygen level in the blood, pulse rate, perfusion index and respiratory rate in 10 seconds. With its OLED display, it is very easy to read the results in the dark or bright sunlight. Since the FDA-approved Oxi-33 is sturdy and compact, which makes it a great device to use on the go.
By placing the oximeter on the finger, an accurate picture of the oxygen content is quickly drawn. The oxygen meter detects this by performing oxygen saturation measurements and artery detections. Our Pulse Oximeter has an intelligent alarm function that warns you if you need to be careful when your numbers are dropping a little too low.
For Sport Enthusiasts
The pulse oximeter is the perfect companion for every athlete. If you are a sports fanatic, our pulse oximeter fingertip OXI-33 will give you helpful insights into your O2 saturation levels and pulse rate. Understanding your measurements will be a big step towards reaching your fitness goals.
Pulse Oximeter Benefits
The iProven Pulse Oximeter comes with an array of features that help you to gain insights into your vitality.
Measures SpO2, pulse rate, perfusion index and respiratory rate.

Measures continuously. As you keep your finger inside, the monitor provides real-time visual feedback. 

Includes a bar graph that shows the strength of the signal it receives from your pulse rate and SpO2.

Multi-directional display.

Includes 2 batteries, an instruction manual, a quick start guide, a lanyard and a pouch. 

Has an alarm that sounds when numbers drop too low. (Below 94 for SpO2 and below 50 for pulse rate). (adjustable)
Get started right away
The box includes a storage pouch, a set of AAA-batteries, a lanyard and a quick start guide. Order your Pulse Oximeter, with peace of mind, today! We strive to deliver exactly what you need. If you are not completely satisfied, you will get a 100% hassle-free refund within 100 days of your purchase. No questions asked!
Standard Shipping
Free for orders of $10 or more
$2.75 for orders of less than $10
Arriving within 3 to 5 Business Days
Expedited Shipping
$10.90 for all orders
Arriving within 1 to 3 Business Days
Priority Shipping
$29.95 for all orders
Arriving within 2 Business Days
Our products are stored and shipped from our Colorado, Denver Fulfilment Center.
We understand that life gets in the way sometimes and you might change your mind. We won't take it personally. That's why every order with us is protected by our 100-day, no-questions-asked, money-back guarantee.
iProven OXI-33 Pulse Oximeter with OLED Display
iProven OXI-33 Pulse Oximeter
Works great - is informative and customer support is second to none.
I have to have durable ,accurate equipment with providing home care to many patients on a daily basis. After trying (and replacing) many products , IProven products came into my world. LOVE THEM. I have had thermometer, forehead/ear ,now for a year and am ready for pulse ox too. I recently purchase an additional thermometer for my home. Thank you for products that work as hard as I do......With much gratitude , Home Health/Hospice RN
Pulse Oximeter with OLED Display - OXI-33
Payment & Security
Payment methods
Your payment information is processed securely. We do not store credit card details nor have access to your credit card information.
---
Security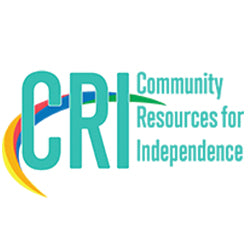 Community Resources for Independence
"After reaching out to iProven I felt relieved. They made the process and purchasing so simple. They helped us out on pricing and for being a non-profit. The thermometers were shipped and delivered within days! I would highly recommend this company to anyone. I am so glad we got a chance to work with them."
-Sarah Pettys from CRI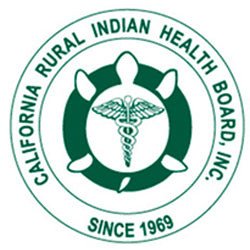 California Rural Indian Health Board Inc.
"Thank you again iProven for your patience from day one and for always keeping me aware of any changes, delivery status, shortages, etc. Your professional work ethics are superior. Such a pleasure working with you and your team!" 
-Michelle Thomas from CRIHB