Description
Finally A Reliable & Accurate Thermometer For Adults And Kids 
The thermometer for adults and kids is the must-have tool to keep yourself and your family healthy and safe.
The last thing you should be worrying about is where to find an accurate thermometer that easily and accurately measures whether you or one of your loved ones has a fever. That's why we developed the FDA-approved DMT-511 with both forehead, ear and object measurement capabilities.
Thanks to advanced clinical testing, this thermometer for adults will give you consistent results - over and over again. Ideal for yourself, your child or any other family members! 
Forehead Mode (Suitable for all ages)
Using state-of-the-art infrared technology and a clinically accurate algorithm, the forehead function gives you a reliable indication of your temperature in 1 second (±0.2 C / ±0.4 F.) Simply press the HEAD button and swipe the thermometer across the forehead. Release the button and the reading will show on the display. 
The DMT 511 forehead function lets you easily measure the temperature of your child while they are sleeping or when they just don't want to sit still for long enough. 
Ear Mode (Suitable for ages 6 months and up)
In order to use ear mode, simply pull the ear back and up, insert the probe into the ear aiming at the eardrum, press the EAR button and wait for 1-2 seconds. You will hear a short beep when the temperature is ready to read (±0.2 C / ±0.4 F)
No extra ear covers needed! Simply clean the thermometer with a small amount of disinfectant before and after every use.
Object Mode (for objects, food and water)
Want to measure the temperature of your child's bath water or bottle? No problem! The DMT-511 accurate thermometer is calibrated to measure the surface temperature of any object. You can simply aim the thermometer at your desired object and press the button to measure its temperature. 
Additional benefits

Silent Mode - Want to measure a temperature at night without waking up your child or partner? Simply press and hold the mute button to switch your thermometer into silent mode.

LED Display - Easily read the measurements in the light and dark thanks to the extra large, backlit display!
Fever Indicator   - Stop guessing with our automatic fever detection system that beeps and lights up red when your measurement shows a fever. No fever? Great! Then the display will light up green!

Easy to Hold - Keep a steady grip at all times! The DMT-511 designed to nicely fit in your hand PLUS it has large, easy-to-use buttons. 
What's Included? 
Forehead and Ear Thermometer iProven DMT-511

Quality Soft Pouch for storing

2x Durable AAA batteries 

In-depth Instruction manual 
Our Guarantee 

We understand that life gets in the way sometimes and you might change your mind. We won't take it personally.  That's why every order with us is protected by our 100 -day, no-questions-asked, money-back guarantee. 
After your purchase, you can register here to get 1 year of extra warranty for free! You will find an instruction card enclosed in the packaging.
Standard Shipping
Free for orders of $10 or more
$2.75 for orders of less than $10
Arriving within 3 to 5 Business Days
Expedited Shipping
$10.90 for all orders
Arriving within 1 to 3 Business Days
Priority Shipping
$29.95 for all orders
Arriving within 2 Business Days
Our products are stored and shipped from our Colorado, Denver Fulfilment Center.
We understand that life gets in the way sometimes and you might change your mind. We won't take it personally. That's why every order with us is protected by our 100-day, no-questions-asked, money-back guarantee.
Very quick when it works
The thermometer does not always respond to forehead scan and ear read.
Very pleased with the quality and performance of the products.
Best Thermometer Ever
After using those small thermometers that constantly break we decided to go for the real thing. This thermometer is great. Super Fast and Accurate. Love it. It really deserves 10 stars.
Head and ear thermometer….
It works like it suppose to…..this is why i went to iProven!
Iproven DMT- 511
It's really a very accurate and easy to use thermometer. Hence, i ordered another one as a gift to a friend. Thanks iproven.
Payment & Security
Payment methods
Your payment information is processed securely. We do not store credit card details nor have access to your credit card information.
---
Security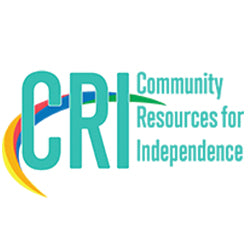 Community Resources for Independence
"After reaching out to iProven I felt relieved. They made the process and purchasing so simple. They helped us out on pricing and for being a non-profit. The thermometers were shipped and delivered within days! I would highly recommend this company to anyone. I am so glad we got a chance to work with them."
-Sarah Pettys from CRI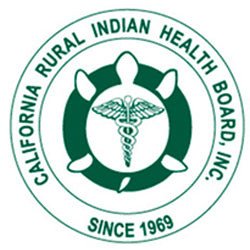 California Rural Indian Health Board Inc.
"Thank you again iProven for your patience from day one and for always keeping me aware of any changes, delivery status, shortages, etc. Your professional work ethics are superior. Such a pleasure working with you and your team!" 
-Michelle Thomas from CRIHB